A
luminum cut wire shot
Aluminum cut wire shot
is also called aluminum sand, Aluminum Shots that is the ideal material for cleaning and reinforcing the surface of nonferrous metal casting parts. Made from superior grade Aluminum wires, these are highly durable and long lasting.
Aluminum cut wire shot is widely used in surface treatment such as descaling, burr removing, elimination of surface defects, internal stress relief, etching, matte finish, leveling, strengthening and rust prevention before applying in the metal die castings, precision castings, hardware & tools, machinery manufacturing, auto parts, instruments & meters, pumps and valves industries.
Chemical composition:
Product

Grade

Chemical Composition(%)

Density

Hardness

Al

Mg

Si

Cu

Zn

Mn

Aluminum cut wire

A1070

99.7%

/




0.2%max




0.04%max

0.04%max

0.03%max

2.7g/cm³




65-125HV




Aluminum cut wire shot

A1050

99.5%

/

0.25%max

0.05%

0.05%max

0.05%max

Aluminum cut wire shot

5056

93-94%

4.5-5.6%

0.3%max

0.1%

0.1%max

0.2%

Aluminum cut wire shot

1100

99%

/

0.3%max

0.2%max

0.05%max

0.05%max
Size Available:
0.6, 0.8, 1.0, 1.2, 1.5, 1.7, 2.0, 2.3, 2.5, 3.0 mm
Advantage:
1. Aluminium Cut Wire Shot long life time
2. High-quality and competitive/best price
3. Ceritificate: ISO9001:2008
4. Density: 8.9 g/cm3
5. Hardness: 110~300HV
6. Less Dust
7. Shape: Cylindrical
Cut Wire Shot Applications
Peening
Cut wire shot is a natural for shot peening because the peening process requires a round, whole bodied shot that resists rapid change in size and weight so it delivers constant intensity. This quality is assured in cut- wire shot because the wire from which it has been produced is heat treated and cold drawn to achieve hardness and homogeneity. This, together with the balanced chemical properties and complete solidity of every piece, insure that cut- wire shot will not fracture in use. It wears down gradually and lives for many cycles in a peening operation. Cut- wire shot maintains its peening intensity longer than other types of shot and thus reduces cost. Tests have shown cut- wire- peened parts have a greater fatigue life than the same part peened with cast shot. This demonstrates that media uniformity is extremely critical for peening.
Cleaning
The larger husky bodies of cutwire shot can clean fast. That is why cut- wire is used to clean all types of metal. A cut-wire cleaned surface is exceptionally bright and smooth. Our pellets are whole-bodied shot with no scale or oxides present. They therefore, create no dust and leave the surface clean.
Tumbling
Wecan be used for tumbling and vibratory ing. The cylindrical form of pellets offers superior penetration into fillets or recessed areas so important in this work. Longer lengths are available where deep penetration is required. Where magnetic separation is desired, pellets of brass or type 316 stainless and zinc may be used. Sizes available range from wire diameters of .012 inches (.30mm) to .125 inches (3.17 mm) and lengths up to .5 inch (12.7 mm).

Before Cleaning with Aluminium Cut Wire Shot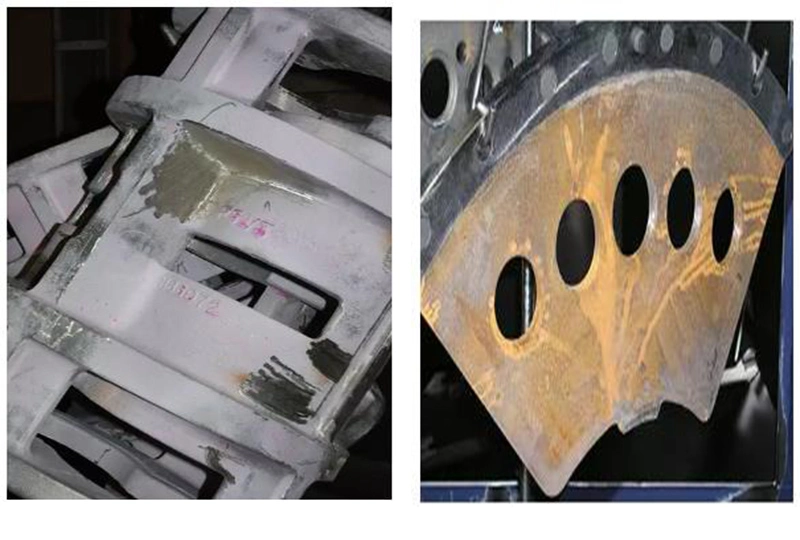 After Cleaning with Aluminium Cut Wire Shot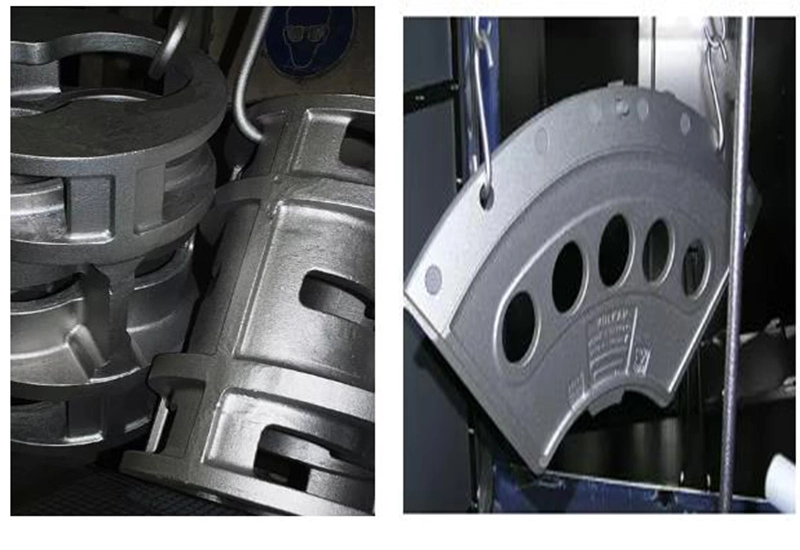 Processing: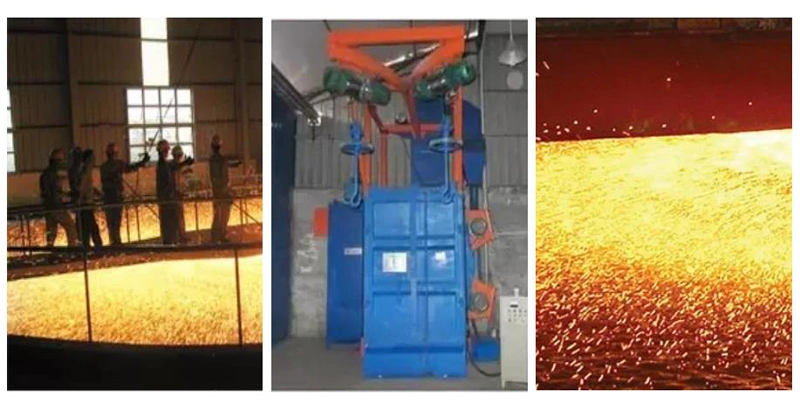 High Quality: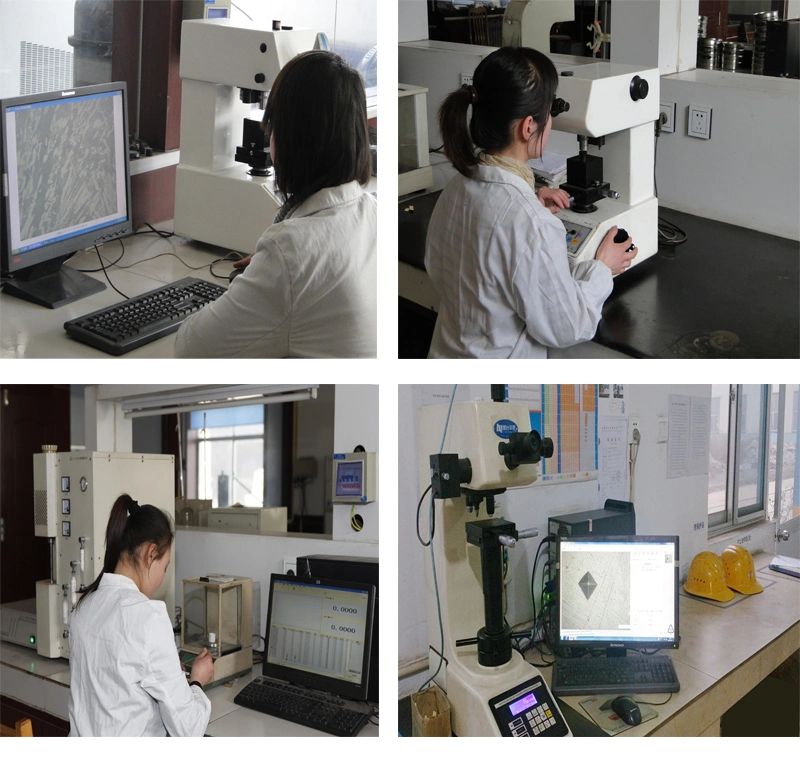 Our Company:
It is a professional production and processing of shot blasting machine, shot blasting machine accessories and other products of the company, has a complete and scientific quality management system.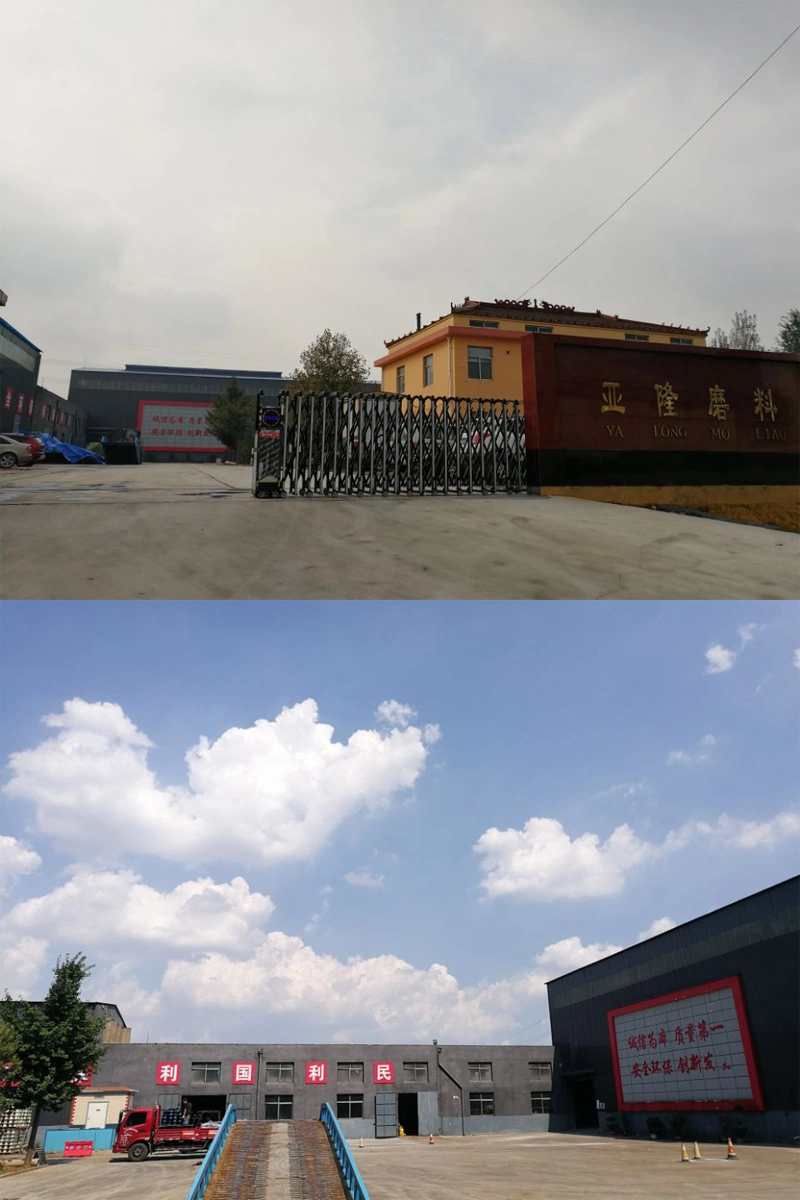 Workshop:

Packing: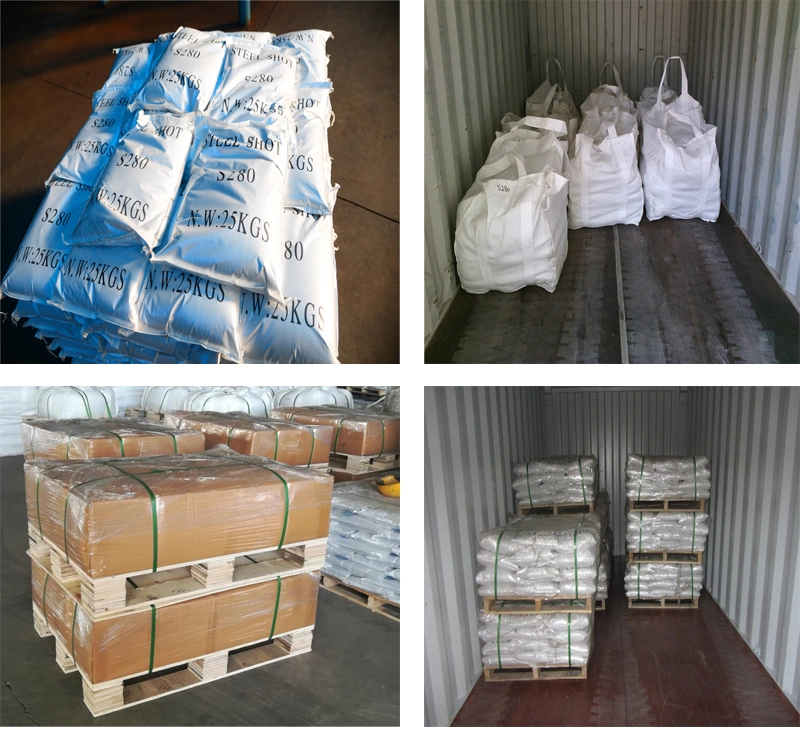 Various Shipping Methods of Cast Steel Grits According to Clients' Requirements
Sea Shipping: cost-efficient, suitable for most clients.

Railway Shipping: especially suitable for clients in Eurasia.

Air Shipping: quick delivery with high cost.
FAQ:
Q: Are you a factory?
A: Yes, we are a factory/manufacturer. We established the steel abrasives factory since 2007.

Q: What is your products range?
A: Our main products are High Carbon Steel Shot, High Carbon Steel Grit, Carbon Steel Cut Wire Shot, Stainless Steel Cut Wire Shot. After years of development, we expanded our products range, Bearing Steel Grit for marble & Granite cutting, Cast Stainless Steel Shot, Zinc Cut Wire Shot, Aluminium Cut Wire Shot, Copper Cut Wire Shot, Garnet Sand, Fused Alumina, Sandblasting Gloves etc. also available!

Q: What's the production capacity of your steel abrasives?
A: The annul output of steel abrasives is more than 30,000 MT.

Q: What's the MOQ for the steel abrasives?
A: Usually 2 MT is the MOQ for steel abrasives.

Q: What's the payment terms?
A: T/T (Bank Transfer) or LC at sight both ok!

Q: What's the package method?
A: a) 25 kgs/bag, 40 bags/big bags;
b) 1000kgs/big bag;
c) 25kgs/bag, 40 bags/pallet;
d) 25kgs/bag, 40 bags/carton box with pallets,
any other requirements pls feel free to contact us.

Q: Can we get your free samples?
A: Yes, usually we offer free samples within 500 grams. If you have any other requirements, pls feel free to let us know.

Q: Can we visit your factory?
A: Yes, we welcome our friends and partners from all over the world! Our factory locate in Zibo City, Shandong Province, China. You can come to Jinan Yaoqiang airport or Zibo railway station. We will arrange car to pick you up to our factory.